| | | | | |
| --- | --- | --- | --- | --- |
| TalkBank | | | | FluencyBank |
FluencyBank is a shared database for the study of the development of fluency in both typical and disordered populations. Participants include typically-developing monolingual and bilingual children, children and adults who stutter (C/AWS) or who clutter (C/AWC), and second language learners. Researchers and clinicians studying fluency who are interested in joining the consortium should read the Ground Rules and then request a username and password by sending email to nratner@umd.edu with contact information and affiliation.
If you stutter or clutter and would like to help our research by voluntarily contributing an anonymous speech sample, please consult these contribution guidelines.
---
FluencyBank is supported by NIDCD grant 1R01DC015494 and NSF-SBE Grant SMA-1539010. PIs are Nan Bernstein Ratner (University of Maryland) and Brian MacWhinney (Carnegie Mellon University) .
---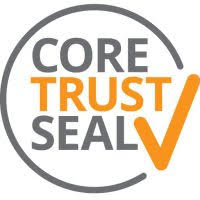 GDPR Legal Information
---
Visits since August 28, 2017: